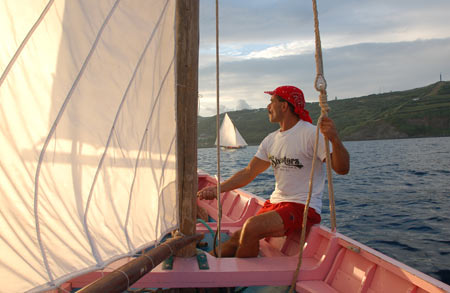 Located in the middle of the Archipelago of the Azores, Faial offers lovers of aquatic activities many alternatives ranging from whale and dolphin watching, to diving and sport-fishing. Tours on sail-boats or small whaler boats are another prossibility. These tours start at the Harbour of Horta (17 km from the Casa do Capitão).

There are many marked trails inviting you to discover and to enjoy the luxuriant vegetation surrounding the island.
Don't miss the trail around the Caldeira (protected landscape of the Rede Natura 2000), as well as the volcano circuit. Don't miss the new Interpretation Centre of the Capelinhos Volcano.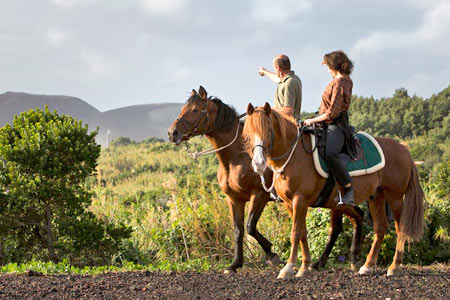 Horseback riders will find a perfect companion to cross the island on the back of lusitanos with the Pátio team, who organizes trails from 1 1/2 hour to up to 3 days around the island of Faial.
After a full day of terrestrial or maritime activities, and before returning to CASA DO CAPITÃO, make sure that you take a dive in the mild waters of the Atlantic, at one of gorgeous black sandy beaches or in the small rocky bays spread all around the island.